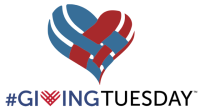 Donate
Our Giving Tuesday  Goal for tommorow is big, but totally doable with your help! With your help, we hope to raise enough to provide meals for 2000 families during the Holiday Season! This would be our biggest most powerful Giving Tuesday!

And this year you have an amazing opportunity to DOUBLE your impact for hungry families.

Your Impact: $1= 20 Meals
Every dollar can help provide 20 meals. 100% of your donation is used for to purchase food through our partenership with Second Harvest food Bank of Orange County and Orange County Food Bank!

Donate